Status: Complete
Stories
Characters:
Original Character(s)
,
Scootaloo
On a hot summer day, a man reminiscing in a park is brought back to reality by a very surprising sight.
Humanized Scootaloo x unnamed guy. Underaged.
Characters:
Fluttershy
,
Sweetie Belle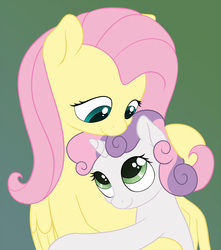 Living a day in each other's horseshoes was supposed to be a bonding experience. For a pair that shares almost a full generation gap, learning what each other feels and how their partner thinks should only help. Everything seemed to be going alright until the engaged couple finally made it to the bedroom. In their magically swapped state, Sweetie Belle may have every talent that her marefriend enjoys, but the filly may still have some trouble learning to deal with dark impulses that Fluttershy never fully explained to her.
Contains: [Foalcon] [Limited Magical Swapping & Regression] [Moderate S&M] [Suggested, Not Actual Scat Play]
Fallen Angels fans proceed with caution. This story is not canon within FA, and deals more forthrightly with certain fetishes not found in FA.
---
Thanks to ZippySqrl for the fantastic cover art as usual.
Also, thanks as usual to Setokaiva for editing.
Characters:
Rarity
,
Sweetie Belle
After a small magical accident, Sweetie Belle ends up with an organ, that normally only colts have, and a heightened libido. But thanks to her big sister's daily assistance, it's only a small problem.
Until one day, Rarity's mouth isn't enough...
Contains, Foalcon, futa and incest. You have been warned.
Characters:
Apple Bloom
,
Applejack
,
Big Macintosh
,
Derpy Hooves
,
Fluttershy
,
Granny Smith
,
Mane 6
,
Mrs. Cake
,
Other BG Pony
,
Pinkie Pie
,
Rainbow Dash
,
Rarity
,
Twilight Sparkle
[MxF] [MxFxF] [MxMxF]
While out delivering presents with Santa on Christmas Eve, Rudolph somehow winds up crash-landing in the world of Equestria. He has no idea where he is or how he is going to get back home. Luckily for him, though, the ponies are all so friendly and welcoming, and they offer to do all they can to help him.
It's not often that deer visit Ponyville. A few of its residents have never even met a deer before, much less one who can fly and has a glowing red nose. Some of them seem a little eager to try out this new 'exotic cuisine' they've been given. In only a few short days amongst these curious mares, Rudolph is going to become a very lucky young reindeer.
Characters:
Mane 6
,
Original Character(s)
Sunset Shimmer hasn't been sleeping well lately. She doesn't remember her dreams very well when she wakes, but what she does remember is always the same.
She's back in Equestria. Only Equestria is very different from how she left it. The Palace is deserted. The land is a bizarre, twisted, candy coated version of what she remembers. The night never seems to end. And there's something in the dark... Something that laughs and sings, but it's somehow more frightening than the bizarre landscape ever could be.
When Sunset is awake, it's the start of a new year at CHS. The Fall Formal is just around the corner, but she has other things on her mind. Will she discover the truth about her dreams? Or will Halloween bring with it tricks and treats that make her Nightmare Night memories seem pleasant by comparison?
Characters:
Big Macintosh
,
Discord
,
Shining Armor
Heads up, cowboy! This story features consensual hypnosis and pet play!
If there's one thing I love in this bright pastel world,
It's tales of inhibitions, uptightness unfurled
Gather round, my ponies, in this moonlight aglow,
I'll tell of two colts who met not long ago...
A story done for Braeburned's fantastic, astounding, and incredibly gay art pack, SADDLE UP 2: CREATURE COMFORTS! But this is only chapter 1! Buy the deluxe pack to see the second, thrilling chapter!!
SPECIAL THANKS TO:
Scousepone, for tirelessly editing and whipping this fic into shape! I couldn't have done it without you man!
Equinox, for his astounding and adorable cover art which you can see RIGHT HERE!!
and of course, Braeburned, for pulling this whole mishegas together. He busted his ass and bent over backwards for this project, and you can see it in every inch of this pack. If you haven't bought it yet, please consider doing so!
The pack has been an absolute blast to be a part of, and I am so proud of this piece. I hope you enjoy!
Characters:
Original Character(s)
,
Royal Guards
Many centuries ago, after the fall of the Human Empire, Equestria was in a state of devastation, and the Pony population was crumbling. Most of the stallions who fought in the war never made it home, and the mares outnumbered them nine to one. However, because of the war, there were thousands of enslaved Humans available. Businesses were created for the purpose of trading and renting Humans to the many lonely mares of Equestria. This is the story of a professional.
Characters:
Mane 6
,
Original Character(s)
,
Princess Cadance
,
Princess Celestia
,
Princess Luna
,
Royal Guards
,
Shining Armor
,
The Wonderbolts
Just a few weeks after the events of The Mare And Her Boy (Anniversary), and the T.V. episode, The Ticket Master, Twilight Sparkle and her new husband, Fives, are attending the biggest celebratory event in all of Equestria, the Grand Galloping Gala. Unfortunately, the biggest celebratory event in all of Equestria attracts a lot of unwanted visitors...