Status: In Progress
Stories
Characters:
Princess Celestia
(This is alternate Chapter 53 of the story "Celestia's Relaxing Vacation". Most of the story is hosted at https://www.fimfiction.net/story/197090/celestias-relaxing-vacation, but since fimfiction doesn't allow stories involving underage humans, I had to make this one chapter elsewhere. If you want to read the entire fucked up story, you should start there.)
Characters:
Original Character(s)
,
Other BG Pony
,
Rarity
Rarity, after a subtle diplomatic incident that has happened while talking with two of her dear friends, realizes that one of her sexual distraction's most recent mainstays may not be just a temporary gimmick for titillation after all, and that there is a part of her that she had failed to properly notice until not too long ago.
Follow Rarity in her journey to self-discovery and acceptance, as she tries to find wisdom in the Greats' written works and advice in her unwilling brethens' words. To seek physical explanations in the fragmentary truth of science and spiritual answers in the litigious world of philosophy. To find comfort in speaking about her struggle with her friends, and safety in the painful- and yet socially acceptable- silence. To understand where the love ends and the illicit lust begins to reap souls...
---
A version of "A She-devil in Plain Sight" containing a few parts that were cut in order to fit in FimFiction's standards.
Characters:
Fluttershy
,
Original Character(s)
Struggling with childhood trauma and a long-time depression, Fluttershy finds a cure in a secret private club. Warnings: BDSM; self-harm; verbose brooding.
Characters:
Diamond Tiara
,
Silver Spoon
,
Snails
,
Snips
,
Twist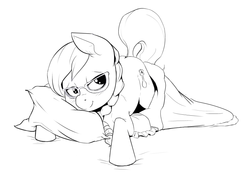 Silver Spoon catches her parents having sex in the middle of the night and causes her to develop a new strange feeling that she never felt before. She becomes addicted to it and has started to masturbate herself in private over the the next few weeks to satisfy her needs.However, even that routine won't be enough for the young filly sooner or later and she'll ask a certain classmate to help take her new addiction to the next level. What will happen when Silver's friend, Diamond Tiara finds out about her antics, and will anyone else join in?
This story is narrated in the perspective of the main characters.
(Do note that this story has nothing to do with my last playdate story in any way. This is a new story with a new plot and new character perspectives. Plus, it's anthro.)
Characters:
Mane 6
,
Mr. Cake
,
Mrs. Cake
,
Pinkie Pie
,
Pound Cake
,
Pumpkin Cake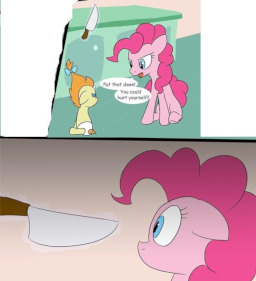 This is a story I created based on a hillarious, yet creepy comic by Loceri; nobody created anything based on this yet, so I just had to do it.
See what happens when a young toddler filly develops a 2nd personality hidden within her when at her breaking point.
This is part 1 of a 4-part story of Pumpkin's struggles
Characters:
Discord
,
Original Character(s)
,
Princess Celestia
,
Princess Luna
,
Royal Guards
,
Shining Armor
,
Spike
,
Twilight Sparkle
Midnight Rose Sparkle is celebrating her eighteenth birthday, also her tenth birthday without her mother, Twilight Sparkle. The day is dreary at best, until a good family friend, Discord, leads her to her mother's special, personal project. A hidden world within the pages of a book. Hoping her mother is inside, Midnight ventures into The Void to search for her long lost mother... and stop the evil within.
Characters:
Princess Celestia
,
Twilight Sparkle
Twilight Sparkle receives an invitation to Princess Celestia's throne room for some private chichat between teacher and student. All goes well until the princess begins to put Twilight through some intense magical training. Is Twilights' body ready for what the princess has in mind? A collection of sexual adventures with the hottest solar princess of Equestria.
Characters:
Apple Bloom
,
Scootaloo
,
Sweetie Belle
A collection of certain entries of the Foalcon Prompt Tag Collab on Fimfiction. These are explicit mini-fics featuring underaged human characters (mostly EQG), as those aren't allowed on Fimfiction (which will get "censored" non-explicit versions instead).
Whether it will be ever more than one remains to be seen
Content warning: Lolicon. Obviously. Also, Equestria Girls.