Warnings: Sex
Stories
Characters:
Original Character(s)
Starring Moon Haze and Oynx Bolt
What started as a simple little filly romance quickly turned into something more... sexual.
Characters:
Big Macintosh
Applebloom finds herself in a rather sticky situation, but it soon bends to her will and she finds it is very useful.
Characters:
Big Macintosh
,
Changelings
,
Cheerilee
,
Cutie Mark Crusaders
,
Derpy Hooves
,
Granny Smith
,
Mane 6
,
Mr. Cake
,
Mrs. Cake
,
Original Character(s)
,
Princess Celestia
,
Princess Luna
,
Royal Guards
,
Zecora
A retired veteran guard returns home after years away, determined to find peace and a quiet life. Fate, it seems, isnt feeling very accommodating.
Characters:
Princess Celestia
(This is alternate Chapter 53 of the story "Celestia's Relaxing Vacation". Most of the story is hosted at https://www.fimfiction.net/story/197090/celestias-relaxing-vacation, but since fimfiction doesn't allow stories involving underage humans, I had to make this one chapter elsewhere. If you want to read the entire fucked up story, you should start there.)
Characters:
Original Character(s)
,
Scootaloo
On a hot summer day, a man reminiscing in a park is brought back to reality by a very surprising sight.
Humanized Scootaloo x unnamed guy. Underaged.
Characters:
Fluttershy
,
Sweetie Belle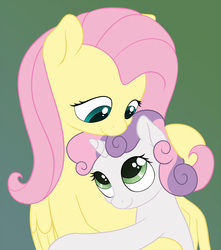 Living a day in each other's horseshoes was supposed to be a bonding experience. For a pair that shares almost a full generation gap, learning what each other feels and how their partner thinks should only help. Everything seemed to be going alright until the engaged couple finally made it to the bedroom. In their magically swapped state, Sweetie Belle may have every talent that her marefriend enjoys, but the filly may still have some trouble learning to deal with dark impulses that Fluttershy never fully explained to her.
Contains: [Foalcon] [Limited Magical Swapping & Regression] [Moderate S&M] [Suggested, Not Actual Scat Play]
Fallen Angels fans proceed with caution. This story is not canon within FA, and deals more forthrightly with certain fetishes not found in FA.
---
Thanks to ZippySqrl for the fantastic cover art as usual.
Also, thanks as usual to Setokaiva for editing.