Warnings: Underage
Stories
Characters:
Gilda
,
Original Character(s)
Viewer Discretion is advised.
A short series I'll be writing about a sadistic Gryphon and a little colt engaging in all sorts of fun! Well, fun for her anyways...
WARNING! This fic will contain F/M Rape, Molestation, S&M, Underage characters, violence towards said characters, Forced Alcohol consumption, Shotacon, Strong Language, Cruelty/Bullying/DegradationIf these trigger you, definitely refrain from reading.
---
Gilda finds a new passion through a colt named Marron.
Though, it isn't exactly what you call 'family-friendly'....
(OOC: "Oc:Marrón" on Derpibooru. Yes, I am the guy who is his owner. Criticism is okay, don't backhand compliment or just say 'wow this is trash'. Questions and Suggestions are acceptable.)
Characters:
None
Sunset Shimmer just got to the hoomyn world and needs a place to stay. The obvious solution is to murder the other her and take her place. Underage-futa-murder-rape ensues.

This is a prequel to Sunset for Twilight.

Contains: anal, deep-throat, digging your own grave, futa, getting off on despair, implied deserving it, loli, necrophilia, normal high-school girl activities, obvious lies, poor self-esteem, rape, selfcest, snuff, underage, vaginal
Characters:
Princess Celestia
(This is alternate Chapter 53 of the story "Celestia's Relaxing Vacation". Most of the story is hosted at https://www.fimfiction.net/story/197090/celestias-relaxing-vacation, but since fimfiction doesn't allow stories involving underage humans, I had to make this one chapter elsewhere. If you want to read the entire fucked up story, you should start there.)
Characters:
Original Character(s)
,
Other BG Pony
,
Rarity
Rarity, after a subtle diplomatic incident that has happened while talking with two of her dear friends, realizes that one of her sexual distraction's most recent mainstays may not be just a temporary gimmick for titillation after all, and that there is a part of her that she had failed to properly notice until not too long ago.
Follow Rarity in her journey to self-discovery and acceptance, as she tries to find wisdom in the Greats' written works and advice in her unwilling brethens' words. To seek physical explanations in the fragmentary truth of science and spiritual answers in the litigious world of philosophy. To find comfort in speaking about her struggle with her friends, and safety in the painful- and yet socially acceptable- silence. To understand where the love ends and the illicit lust begins to reap souls...
---
A version of "A She-devil in Plain Sight" containing a few parts that were cut in order to fit in FimFiction's standards.
Characters:
Original Character(s)
,
Scootaloo
On a hot summer day, a man reminiscing in a park is brought back to reality by a very surprising sight.
Humanized Scootaloo x unnamed guy. Underaged.
Characters:
Fluttershy
,
Sweetie Belle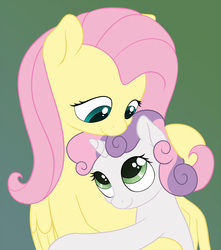 Living a day in each other's horseshoes was supposed to be a bonding experience. For a pair that shares almost a full generation gap, learning what each other feels and how their partner thinks should only help. Everything seemed to be going alright until the engaged couple finally made it to the bedroom. In their magically swapped state, Sweetie Belle may have every talent that her marefriend enjoys, but the filly may still have some trouble learning to deal with dark impulses that Fluttershy never fully explained to her.
Contains: [Foalcon] [Limited Magical Swapping & Regression] [Moderate S&M] [Suggested, Not Actual Scat Play]
Fallen Angels fans proceed with caution. This story is not canon within FA, and deals more forthrightly with certain fetishes not found in FA.
---
Thanks to ZippySqrl for the fantastic cover art as usual.
Also, thanks as usual to Setokaiva for editing.
Characters:
Rarity
,
Sweetie Belle
After a small magical accident, Sweetie Belle ends up with an organ, that normally only colts have, and a heightened libido. But thanks to her big sister's daily assistance, it's only a small problem.
Until one day, Rarity's mouth isn't enough...
Contains, Foalcon, futa and incest. You have been warned.
Characters:
Diamond Tiara
,
Silver Spoon
,
Snails
,
Snips
,
Twist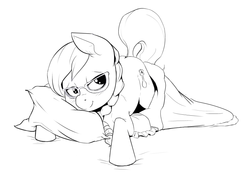 Silver Spoon catches her parents having sex in the middle of the night and causes her to develop a new strange feeling that she never felt before. She becomes addicted to it and has started to masturbate herself in private over the the next few weeks to satisfy her needs.However, even that routine won't be enough for the young filly sooner or later and she'll ask a certain classmate to help take her new addiction to the next level. What will happen when Silver's friend, Diamond Tiara finds out about her antics, and will anyone else join in?
This story is narrated in the perspective of the main characters.
(Do note that this story has nothing to do with my last playdate story in any way. This is a new story with a new plot and new character perspectives. Plus, it's anthro.)