POV: 1st
Stories
Characters:
Original Character(s)
,
Scootaloo
On a hot summer day, a man reminiscing in a park is brought back to reality by a very surprising sight.
Humanized Scootaloo x unnamed guy. Underaged.
Characters:
Diamond Tiara
,
Silver Spoon
,
Snails
,
Snips
,
Twist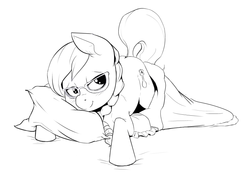 Silver Spoon catches her parents having sex in the middle of the night and causes her to develop a new strange feeling that she never felt before. She becomes addicted to it and has started to masturbate herself in private over the the next few weeks to satisfy her needs.However, even that routine won't be enough for the young filly sooner or later and she'll ask a certain classmate to help take her new addiction to the next level. What will happen when Silver's friend, Diamond Tiara finds out about her antics, and will anyone else join in?
This story is narrated in the perspective of the main characters.
(Do note that this story has nothing to do with my last playdate story in any way. This is a new story with a new plot and new character perspectives. Plus, it's anthro.)
Characters:
Applejack
,
Fluttershy
,
Pinkie Pie
,
Rainbow Dash
,
Twilight Sparkle
Adam and his friends decide to go to the woods one day to see what they can find. After they become lost because they forgot to watch where they were going, they find a portal. The portal led to Equestria, and they found themselves falling for the ponies who live there. What could go wrong?
Characters:
Fluttershy
When Adam falls for Fluttershy, he thinks he'll be with her forever. Or won't he? He sees all the other mares and get ideas. New ideas.