POV: 3rd
Stories
Characters:
Mane 6
,
Original Character(s)
,
Princess Celestia
,
Princess Luna
,
Spike
Follow Twilight and the others through Ponyville on a journey to not only escape, but to survive, the hellish events plaguing the town. What lies beneath the surface of the issue and just how deep does it go? It's up to them to either find out or die trying...
Characters:
Princess Celestia
(This is alternate Chapter 53 of the story "Celestia's Relaxing Vacation". Most of the story is hosted at https://www.fimfiction.net/story/197090/celestias-relaxing-vacation, but since fimfiction doesn't allow stories involving underage humans, I had to make this one chapter elsewhere. If you want to read the entire fucked up story, you should start there.)
Characters:
Original Character(s)
,
Other BG Pony
,
Rarity
Rarity, after a subtle diplomatic incident that has happened while talking with two of her dear friends, realizes that one of her sexual distraction's most recent mainstays may not be just a temporary gimmick for titillation after all, and that there is a part of her that she had failed to properly notice until not too long ago.
Follow Rarity in her journey to self-discovery and acceptance, as she tries to find wisdom in the Greats' written works and advice in her unwilling brethens' words. To seek physical explanations in the fragmentary truth of science and spiritual answers in the litigious world of philosophy. To find comfort in speaking about her struggle with her friends, and safety in the painful- and yet socially acceptable- silence. To understand where the love ends and the illicit lust begins to reap souls...
---
A version of "A She-devil in Plain Sight" containing a few parts that were cut in order to fit in FimFiction's standards.
Characters:
Fluttershy
,
Sweetie Belle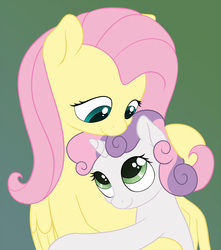 Living a day in each other's horseshoes was supposed to be a bonding experience. For a pair that shares almost a full generation gap, learning what each other feels and how their partner thinks should only help. Everything seemed to be going alright until the engaged couple finally made it to the bedroom. In their magically swapped state, Sweetie Belle may have every talent that her marefriend enjoys, but the filly may still have some trouble learning to deal with dark impulses that Fluttershy never fully explained to her.
Contains: [Foalcon] [Limited Magical Swapping & Regression] [Moderate S&M] [Suggested, Not Actual Scat Play]
Fallen Angels fans proceed with caution. This story is not canon within FA, and deals more forthrightly with certain fetishes not found in FA.
---
Thanks to ZippySqrl for the fantastic cover art as usual.
Also, thanks as usual to Setokaiva for editing.
Characters:
Rarity
,
Sweetie Belle
After a small magical accident, Sweetie Belle ends up with an organ, that normally only colts have, and a heightened libido. But thanks to her big sister's daily assistance, it's only a small problem.
Until one day, Rarity's mouth isn't enough...
Contains, Foalcon, futa and incest. You have been warned.
Characters:
Apple Bloom
,
Applejack
,
Big Macintosh
,
Derpy Hooves
,
Fluttershy
,
Granny Smith
,
Mane 6
,
Mrs. Cake
,
Other BG Pony
,
Pinkie Pie
,
Rainbow Dash
,
Rarity
,
Twilight Sparkle
[MxF] [MxFxF] [MxMxF]
While out delivering presents with Santa on Christmas Eve, Rudolph somehow winds up crash-landing in the world of Equestria. He has no idea where he is or how he is going to get back home. Luckily for him, though, the ponies are all so friendly and welcoming, and they offer to do all they can to help him.
It's not often that deer visit Ponyville. A few of its residents have never even met a deer before, much less one who can fly and has a glowing red nose. Some of them seem a little eager to try out this new 'exotic cuisine' they've been given. In only a few short days amongst these curious mares, Rudolph is going to become a very lucky young reindeer.
Characters:
Fluttershy
,
Original Character(s)
Struggling with childhood trauma and a long-time depression, Fluttershy finds a cure in a secret private club. Warnings: BDSM; self-harm; verbose brooding.
Characters:
Diamond Tiara
,
Silver Spoon
,
Snails
,
Snips
,
Twist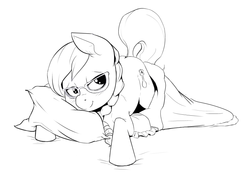 Silver Spoon catches her parents having sex in the middle of the night and causes her to develop a new strange feeling that she never felt before. She becomes addicted to it and has started to masturbate herself in private over the the next few weeks to satisfy her needs.However, even that routine won't be enough for the young filly sooner or later and she'll ask a certain classmate to help take her new addiction to the next level. What will happen when Silver's friend, Diamond Tiara finds out about her antics, and will anyone else join in?
This story is narrated in the perspective of the main characters.
(Do note that this story has nothing to do with my last playdate story in any way. This is a new story with a new plot and new character perspectives. Plus, it's anthro.)
Characters:
Big Macintosh
,
Discord
,
Shining Armor
Heads up, cowboy! This story features consensual hypnosis and pet play!
If there's one thing I love in this bright pastel world,
It's tales of inhibitions, uptightness unfurled
Gather round, my ponies, in this moonlight aglow,
I'll tell of two colts who met not long ago...
A story done for Braeburned's fantastic, astounding, and incredibly gay art pack, SADDLE UP 2: CREATURE COMFORTS! But this is only chapter 1! Buy the deluxe pack to see the second, thrilling chapter!!
SPECIAL THANKS TO:
Scousepone, for tirelessly editing and whipping this fic into shape! I couldn't have done it without you man!
Equinox, for his astounding and adorable cover art which you can see RIGHT HERE!!
and of course, Braeburned, for pulling this whole mishegas together. He busted his ass and bent over backwards for this project, and you can see it in every inch of this pack. If you haven't bought it yet, please consider doing so!
The pack has been an absolute blast to be a part of, and I am so proud of this piece. I hope you enjoy!