Pairing: F/F
Stories
Characters:
None
Sunset Shimmer just got to the hoomyn world and needs a place to stay. The obvious solution is to murder the other her and take her place. Underage-futa-murder-rape ensues.

This is a prequel to Sunset for Twilight.

Contains: anal, deep-throat, digging your own grave, futa, getting off on despair, implied deserving it, loli, necrophilia, normal high-school girl activities, obvious lies, poor self-esteem, rape, selfcest, snuff, underage, vaginal
Characters:
Big Macintosh
,
Changelings
,
Cheerilee
,
Cutie Mark Crusaders
,
Derpy Hooves
,
Granny Smith
,
Mane 6
,
Mr. Cake
,
Mrs. Cake
,
Original Character(s)
,
Princess Celestia
,
Princess Luna
,
Royal Guards
,
Zecora
A retired veteran guard returns home after years away, determined to find peace and a quiet life. Fate, it seems, isnt feeling very accommodating.
Characters:
Fluttershy
,
Sweetie Belle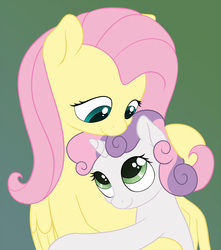 Living a day in each other's horseshoes was supposed to be a bonding experience. For a pair that shares almost a full generation gap, learning what each other feels and how their partner thinks should only help. Everything seemed to be going alright until the engaged couple finally made it to the bedroom. In their magically swapped state, Sweetie Belle may have every talent that her marefriend enjoys, but the filly may still have some trouble learning to deal with dark impulses that Fluttershy never fully explained to her.
Contains: [Foalcon] [Limited Magical Swapping & Regression] [Moderate S&M] [Suggested, Not Actual Scat Play]
Fallen Angels fans proceed with caution. This story is not canon within FA, and deals more forthrightly with certain fetishes not found in FA.
---
Thanks to ZippySqrl for the fantastic cover art as usual.
Also, thanks as usual to Setokaiva for editing.
Characters:
Rarity
,
Sweetie Belle
After a small magical accident, Sweetie Belle ends up with an organ, that normally only colts have, and a heightened libido. But thanks to her big sister's daily assistance, it's only a small problem.
Until one day, Rarity's mouth isn't enough...
Contains, Foalcon, futa and incest. You have been warned.
Characters:
Apple Bloom
,
Applejack
,
Big Macintosh
,
Derpy Hooves
,
Fluttershy
,
Granny Smith
,
Mane 6
,
Mrs. Cake
,
Other BG Pony
,
Pinkie Pie
,
Rainbow Dash
,
Rarity
,
Twilight Sparkle
[MxF] [MxFxF] [MxMxF]
While out delivering presents with Santa on Christmas Eve, Rudolph somehow winds up crash-landing in the world of Equestria. He has no idea where he is or how he is going to get back home. Luckily for him, though, the ponies are all so friendly and welcoming, and they offer to do all they can to help him.
It's not often that deer visit Ponyville. A few of its residents have never even met a deer before, much less one who can fly and has a glowing red nose. Some of them seem a little eager to try out this new 'exotic cuisine' they've been given. In only a few short days amongst these curious mares, Rudolph is going to become a very lucky young reindeer.
Characters:
Diamond Tiara
,
Silver Spoon
,
Snails
,
Snips
,
Twist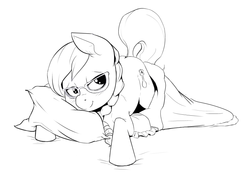 Silver Spoon catches her parents having sex in the middle of the night and causes her to develop a new strange feeling that she never felt before. She becomes addicted to it and has started to masturbate herself in private over the the next few weeks to satisfy her needs.However, even that routine won't be enough for the young filly sooner or later and she'll ask a certain classmate to help take her new addiction to the next level. What will happen when Silver's friend, Diamond Tiara finds out about her antics, and will anyone else join in?
This story is narrated in the perspective of the main characters.
(Do note that this story has nothing to do with my last playdate story in any way. This is a new story with a new plot and new character perspectives. Plus, it's anthro.)
Characters:
Princess Celestia
,
Twilight Sparkle
Twilight Sparkle receives an invitation to Princess Celestia's throne room for some private chichat between teacher and student. All goes well until the princess begins to put Twilight through some intense magical training. Is Twilights' body ready for what the princess has in mind? A collection of sexual adventures with the hottest solar princess of Equestria.