Member Since:
09/03/14
Membership status:
Member
Bio:
I write what I love, and I love what I write. What else is there to say? As long as my readers enjoy my works, I'm happy as Pinkie Pie the day chocolate fountains were created.
Other Accounts:
FIMfiction.net
(Fives)
I am working on moving my stories from this site to FIMfiction.net.
[
Report This
]
Reviews by Party Pony
Characters:
Apple Bloom
,
Spike
Spike has embarassingly lost a bet to the CMC, and now he stuck with having to have a play date with each of them and had to do whatever they wanted him to do with them. When Apple Bloom comes over for her play date, she ends up helping Spike clean up around the library; but then eventually runs into an explicit sex book that changes her life forever.
Pretty soon when they finish, Apple Bloom has an interesting idea for their Play Date.
Reviewer:
Party Pony
Signed
Date:
06/06/14
Title:
Chapter 4: Chapter 4
Not a bad story. I love the plot idea, but there are quite a few spelling errors throughout the entire work. They are simple fixes, I promise. They just require a thorough check. Keep up the good work!
Characters:
Rainbow Dash
,
Scootaloo
(Humanized) Rainbow Dash takes Scootaloo on a camping trip. Totally innocent, right?
Reviewer:
Party Pony
Signed
Date:
16/04/14
Title:
Chapter 2: Chapter 2
Excellently written story. No obvious gramical errors and the plot/sex ratio was perfect. I really hope to see more stories like this one in the near future.
Author's Response:
Well, if you enjoyed that, you might also like some of my other works if you haven't read them already. Thank you for your input; it's just what I needed.
Characters:
Princess Luna
,
Soarin'
,
Spitfire
,
The Wonderbolts
This is the life story of Soarin with a whole new twist. Instead of staying with the Wonderbolts, Soarin quits because of Spitfire supposedly stealing HIS rank as captain. This takes him on a completely different journey but with the same pursuit objective: become a captain.
Reviewer:
Party Pony
Signed
Date:
13/05/14
Title:
Chapter 1: Formal Introductions
This is an awsome start to what seems like could be an amazing story. Good subtle hint that Soarin has the hots for Ester. I'm looking forward to longer chapters in the near future.
Characters:
Mrs. Cake
,
Pound Cake
,
Pumpkin Cake
This story is a sequel to A Brand New Game
---
[MxF] [Incest] [Foalcon]
[Based on pictures by KryptChild and template93]
Pound Cake's life is infinitely better since learning A Brand New Game. There are so many new and sexy experiences for him to enjoy, and it's all just so amazing.
But, of course, just one new game is never enough. Kids always want more, more, more!!
Reviewer:
Party Pony
Signed
Date:
05/07/14
Title:
Chapter 1: More Fun!
Impressive. I really like the format. I also think it's kinda funny how you wrote a Pound and Pumpkin invest story right after mine. I hope to see more of your works in the future.
Characters:
Mane 6
,
Original Character(s)
In a far distant area named new port city, six bronies: max, jack, Corey, sam, dillon, and Clayton will be chosen to be with there favorite mane six ponies, as they embarc on journey that will change there lives forever.

Reviewer:
Party Pony
Signed
Date:
02/08/14
Title:
Chapter 1: Chapter 1
I do love the idea. Very interesting, though not to overwhelming. There are many gramical errors that would turn away most readers. They are easy fixes, and I wish you the best of luck.
Characters:
Diamond Tiara
,
Silver Spoon
,
Snails
,
Snips
,
Twist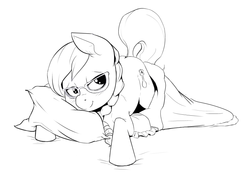 Silver Spoon catches her parents having sex in the middle of the night and causes her to develop a new strange feeling that she never felt before. She becomes addicted to it and has started to masturbate herself in private over the the next few weeks to satisfy her needs.However, even that routine won't be enough for the young filly sooner or later and she'll ask a certain classmate to help take her new addiction to the next level. What will happen when Silver's friend, Diamond Tiara finds out about her antics, and will anyone else join in?
This story is narrated in the perspective of the main characters.
(Do note that this story has nothing to do with my last playdate story in any way. This is a new story with a new plot and new character perspectives. Plus, it's anthro.)
Reviewer:
Party Pony
Signed
Date:
14/09/15
Title:
Chapter 1: Self Discovery
This seems like a good start to a great story. However, there are many careless spelling and grammar errors. I'd like to help, should you decide you need it.