Member Since:
20/12/12
Membership status:
Member
Bio:
[
Report This
]
Stories by AngelShy24
Characters:
Diamond Tiara
,
Silver Spoon
,
Snails
,
Snips
,
Twist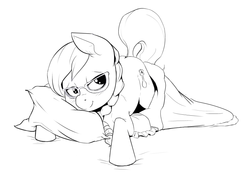 Silver Spoon catches her parents having sex in the middle of the night and causes her to develop a new strange feeling that she never felt before. She becomes addicted to it and has started to masturbate herself in private over the the next few weeks to satisfy her needs.However, even that routine won't be enough for the young filly sooner or later and she'll ask a certain classmate to help take her new addiction to the next level. What will happen when Silver's friend, Diamond Tiara finds out about her antics, and will anyone else join in?
This story is narrated in the perspective of the main characters.
(Do note that this story has nothing to do with my last playdate story in any way. This is a new story with a new plot and new character perspectives. Plus, it's anthro.)
Characters:
Mane 6
,
Mr. Cake
,
Mrs. Cake
,
Pinkie Pie
,
Pound Cake
,
Pumpkin Cake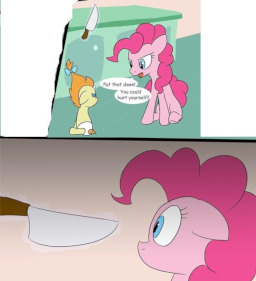 This is a story I created based on a hillarious, yet creepy comic by Loceri; nobody created anything based on this yet, so I just had to do it.
See what happens when a young toddler filly develops a 2nd personality hidden within her when at her breaking point.
This is part 1 of a 4-part story of Pumpkin's struggles
Characters:
Original Character(s)
,
Other BG Pony
A young man named Skull has had a questionable past, including raping a pre-teen girl. After some time isolation, he's left that past behind to try and redeem himself.
But when he decides to babysit for a friend, the attitude and appearance of the one he trusted to watch might be more than he cn handle.
Characters:
Blinkie Pie
,
Inkie Pie
,
Pound Cake
Pinkie's older twin sisters, Blinkie Pie and Inkie Pie, visits her in Ponyville many times to hang out and spend time with her; as well as hanging around the Cake family. However, the Cake's son, Pound Cake, has developed a secret, dirty crush on Pinkie's sisters over time; feeling nervous and awkward ever time they're around.
One day, when Blinkie and Inkie find themselves babysitting the Cake twins as a favor to Mr. and Mrs. Cake and their young sister, the young Pegasus is in for a little surprise.
(A special one-shot clop-fic)
Pound is around the pre-teen age in this story... and yes, he has his cutiemark.
Characters:
Cutie Mark Crusaders
,
Diamond Tiara
,
Silver Spoon
,
Twist
Twist is an Earth filly known for being kind, uplifting and always thinking positive; but when it comes to standing up to Diamond Tiara and Silver Spoon, she always sticks to the background.
However... when a perfectly planned prank spills upon the C.M.C thanks to the 2 bully fillies... Twist snaps!
Having been fed up of being a watcher while her friends are being constantly harassed and ridiculed, the once sweet little filly decides to help her friends... by ridding of Tiara and Silver Spoon forever.
(WARNING!!! For Diamomd Tiara and Silver Spoon haters only) But others can read it too... at their own risk.
Contains acts of torture & Gore. Plus... a lot of lisp.
(Note): The Twist in this story does not reflect from my true feelings of the other two characters
Characters:
Apple Bloom
,
Other BG Pony
,
Scootaloo
,
Spike
,
Sweetie Belle
After the acts of the first story, Apple Bloom tells her freinds of the intimate activity that she did with Spike for their play date; and they surprisenly get into it.
Soon, they decide that they wish to experience the same activity for theirs as well, despite the huge risk. Spike is going to be in for a wild ride. Also, a mysterious guest appearance will walk in on them; but will he join in or freak out?
Characters:
Apple Bloom
,
Spike
It's that special time of year again in Ponyville... mating season. Apple Bloom is on her final day in her first heat season and has herself sheltered in the family barn to keep herself from gettin' it on.
Unfortunately,Spike the dragon comes in the barn looking for Applejack to deliver a message only to run into a sexually driven filly who can't wait any longer.
(A SpikexBloom clop-fic)
A quick idea I had to write cause it was hilarious to me; hope it's the same for everyone else.
Characters:
Other BG Pony
,
Sweetie Belle
Sweetie Belle is no longer a little pony as she's about to enter into her teenage years. She decides to go off to visit a special place she hasn't seen in some years until she comes across a fellow classmate, Featherweight, who she invites to join her and protect her in any way.But once they make it there and a secret private feeling from Featherweight is revealed to her... how will she handle it?
A special 2-Chapter Feather x Belle clop-fic
Characters:
Apple Bloom
,
Spike
Spike has embarassingly lost a bet to the CMC, and now he stuck with having to have a play date with each of them and had to do whatever they wanted him to do with them. When Apple Bloom comes over for her play date, she ends up helping Spike clean up around the library; but then eventually runs into an explicit sex book that changes her life forever.
Pretty soon when they finish, Apple Bloom has an interesting idea for their Play Date.