Member Since:
30/03/15
Membership status:
Member
Bio:
[
Report This
]
Stories by Flutterpony
Characters:
Fluttershy
,
Sweetie Belle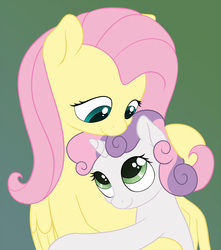 Living a day in each other's horseshoes was supposed to be a bonding experience. For a pair that shares almost a full generation gap, learning what each other feels and how their partner thinks should only help. Everything seemed to be going alright until the engaged couple finally made it to the bedroom. In their magically swapped state, Sweetie Belle may have every talent that her marefriend enjoys, but the filly may still have some trouble learning to deal with dark impulses that Fluttershy never fully explained to her.
Contains: [Foalcon] [Limited Magical Swapping & Regression] [Moderate S&M] [Suggested, Not Actual Scat Play]
Fallen Angels fans proceed with caution. This story is not canon within FA, and deals more forthrightly with certain fetishes not found in FA.
---
Thanks to ZippySqrl for the fantastic cover art as usual.
Also, thanks as usual to Setokaiva for editing.
Characters:
Twilight Sparkle
Twilight Velvet decides that helping her obstinate four-year-old daughter behave is a lost cause. What darkness she faces when her fears overcome her may shock you. Step into the mind of a mother whose sanity breathes its last breath and then quietly slips away.
[Incest] [Humanized]